401(k) Plans for your business.
Options for any size business or budget.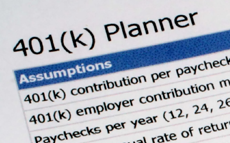 Setting up and maintaining a 401(k) plan for your business has never been easier—you now have everything you need to set up a retirement plan through our 401(k) program. A good retirement plan is an excellent incentive that can help you retain your best employees. With Apex Payroll, businesses of any size can offer the type of plan and benefits that large corporations provide. We offer access to a wide variety of plans to meet unique needs and budgets.
With Apex Payroll's 401(k) Plan you can make an informed decision on a retirement plan for yourself, your business and your employees. Our program handles recordkeeping and administration so you can spend more time on your business.
Get all the 401(k) information you need with Apex Payroll, we are here to help you get started. Can't find what you're looking for? We've got live retirement experts available anytime you're ready to chat, via e-mail or phone. We're here for you, and we speak your language.